Primitive Dolls

EGGPLANT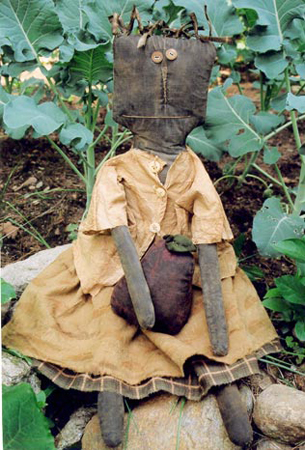 EGGPLANT
$10.00
Pattern No. 185
Finished Size: 26" Tall
Collection: Primitive Dolls
Look who we found out in the garden!! It's Eggplant, and she is the
sweetest black doll you'll ever meet. Easy-to-follow instructions come with
our pattern so you can make Eggplant for yourself. Standing 26" tall and
carrying her own little eggplant, you will find her very charming.
Availability




This product is: