Wool Applique

Oak Leaf Clusters Quilt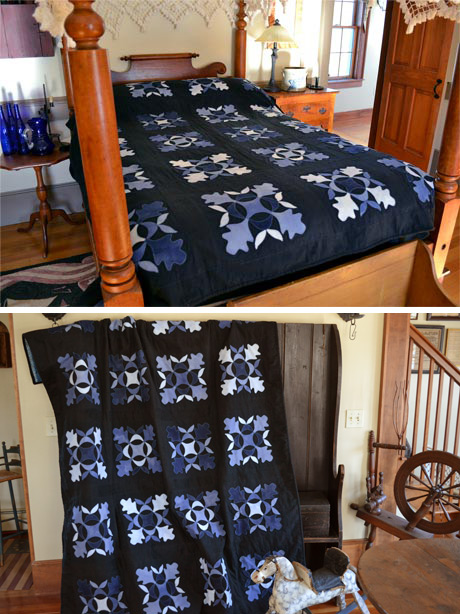 Oak Leaf Clusters Quilt
$10.00
Finished Size: 80" x 65"
This is an absolutely GORGEOUS wool quilt! Each block uses the same basic design, however, the configuration of color changes from block to block. You will have 4 different configurations which are arranged in the finished quilt on a diagonal, giving you a beautiful and interesting finished quilt.
We used black flannel for the background fabric, but you can use wool or any other fabric of choice. The design was inspired by an antique quilt that was made in 1861 by Katherine Varian who was 73 years old when she made the quilt! We are showing the quilt in blue. We overdye four "graduated" shades of the same color and change the configurations of the shaded colors.
Please see the alternate colors shown here or inquire about other colors choices. There are 20 blocks that measure 13" x 13" each. This quilt was so enjoyable to make.
Availability




This product is: