Wool Applique

Spring and Summer

Sunflowers and Thistle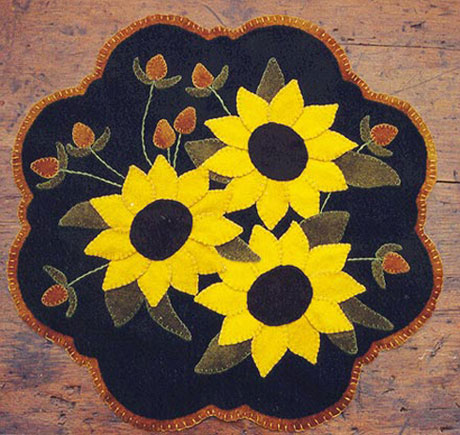 Sunflowers and Thistle
$10.00
Finished Size: 15-1/2" Diameter
Collection: "Mary and Me Collection"
Description: This is made with hand-dyed wool, which gives it a rich, warm look. Although it can be made with woolfelt, the mottled appearance of the hand-dyed wool adds much more to the piece. It has an appealing shape and can be displayed in your home all year long.

Availability




This product is: