Primitive Dolls

Slim Jim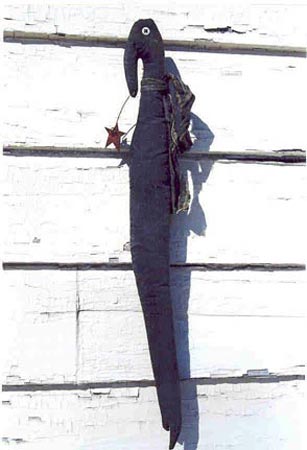 Slim Jim
$10.00
The "Crow's Nest" Collection and The "Forever Sisters" Collection
Finished Size: 18-1/2" x 2"
Check out this primitive and freaky crow! If you've been looking for "just the right thing" to fill a tall, narrow space, you have found it! Slim Jim lives up to his name. This very tall, very skinny crow is so easy to make. Made with painted muslin, which has been aged and stained to look truly primitive, just add a homespun scarf, button eye, and rusty tin star to give him all the personality he needs. Designed and made by my sister, Kathie.

Availability




This product is: