Wool Applique

Spring and Summer

Love that Bag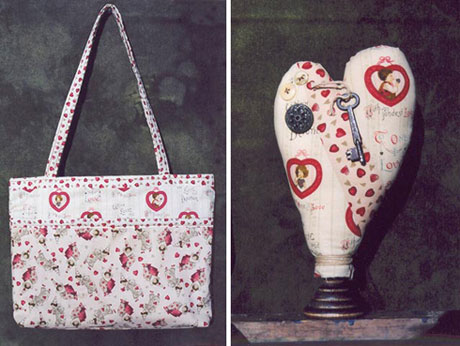 Love that Bag
$8.00
LOVE THAT BAG (Vintage Valentine Tote Bag)
and VINTAGE VALENTINE MAKE-DO PINCUSHION
Pattern No. 174
Mary & Me Collection
How beautiful these vintage fabrics are when used together for this very durable and versatile tote bag. Although any fabrics can be used, we selected Moda's "To The One I Love" line, designed by Indygo Junction. We coffee stained the fabrics first to make them look even older. What a great effect! With easy-to-follow instructions, you can assemble this tote bag in approximately 3 hours.
As a bonus, we have included instructions for making a vintage valentine make-do pincushion using the same line of fabric.

Availability




This product is: