Wool Applique

Spring and Summer

Hector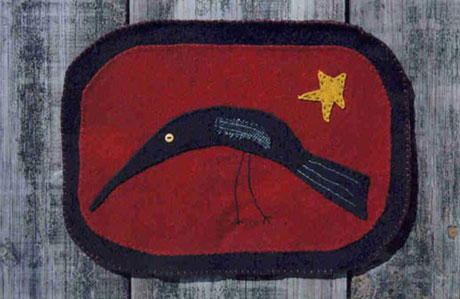 Hector
$8.00
HECTOR
Pattern No. 178
The "Mary's Penny Petites" and "Crow's Nest" Collections
Finished Size: 13-1/2" x 10"
My daughter, Mary, (already 13 years old!) has been designing patterns since she turned 11. She now has 23 patterns in various collections on our site. Mary's "Penny Petites" Collection features designs that she has made herself and that are great for young girls or beginners. Although 'Hector' is not a typical crow, he is Mary's rendition of a primitive crow - the way she sees him. I just fell in love with his crazy face and body and thought you would, too!!!
Availability




This product is: