Wool Applique

Other Items

Heaven Sent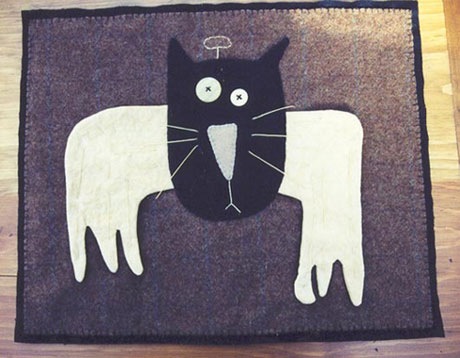 Heaven Sent
$8.00
Pattern No. 144
Finished Size: 17" x 14"
Collection: "Crazy Cat Collection"
Description: Cats have so many different personalities, and this cat is no different. His crooked button eyes give him a quizzical look. He's still an angel, though, with his little halo and his muslin wings. The wings are heavily tea-stained quilted muslin which have been detailed with tea-stained crochet thread to hold the wings in place so the kitty doesn't fly away!
Availability




This product is: