Wool Applique

Fall and Halloween

Hallow Cat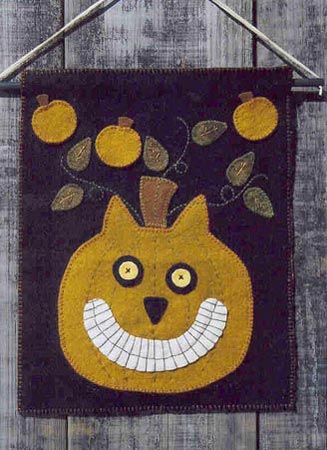 Hallow Cat
$8.00
Pattern No. 177
The "Crazy Cat" Collection and The "Halloween" Collection
Finished Size: 15" x 12"
Break out your Pumpkin Spice wool and get ready to create HALLOW CAT! Did you ever see a cross between a pumpkin and a cat before? Well, here he is. With a big grin and eyes open wide, this Hallow Cat is ready for just about anything. Don't you just love the mini pumpkins floating over his head? Quick and easy pattern - great for beginners!
Availability




This product is: