Wool Applique

Fall and Halloween

Giving Thanks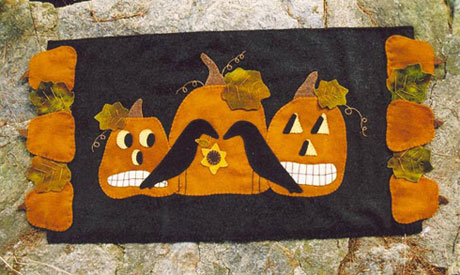 Giving Thanks
$8.00
GIVING THANKS
Pattern No. 169
"Crow's Nest Collection" and "Halloween Collection"
Finished Size: 26-1/2" x 13-1/2"
One crow says 'Thank you' with a sunflower gift as two of the pumpkins are watching. Although this is a fun wool penny rug, it can also be made without the faces for a more traditional look that will be perfect for display throughout the entire Fall season. Easy to follow instructions.
Availability




This product is: