Wool Applique

Fall and Halloween

Fraidy Cat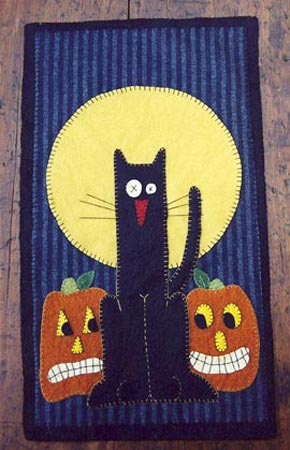 Fraidy Cat
$8.00
Finished Size: 19" x 12"
Collections: "Mary and Me Collection" and "Halloween Collection"
Description: The black and gray striped wool used for the background adds a lot of depth to this rug. The silly cat sits on its haunches while the two crazy pumpkins protect it. If you're a cat lover, this is another rug which you can keep out for the whole Fall season.
Availability




This product is: