Wool Applique

Other Items

Four Seasons of Whickers The Cat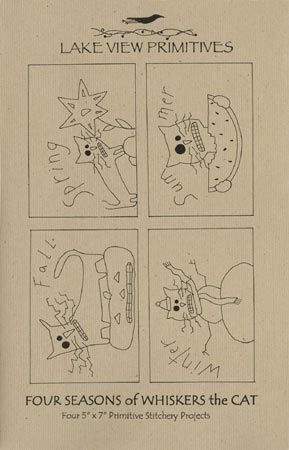 Four Seasons of Whickers The Cat
$8.00
Pattern No. 161
The "Crazy Cat Collection"
Finished Size: (4) 5" x 7" stitcheries
Mary has been at it again. My daughter has designed this crazy cat that we call "Whiskers," and this time he can be made up for all four seasons with primitive stitches. Our pattern contains four 5" x 7" stitchery projects, all of which can be easily framed in standard size frames. What fun! A color image of the finished stitcheries will be posted on our site soon.
Availability




This product is: