Wool Applique

Fall and Halloween

Autumn in New England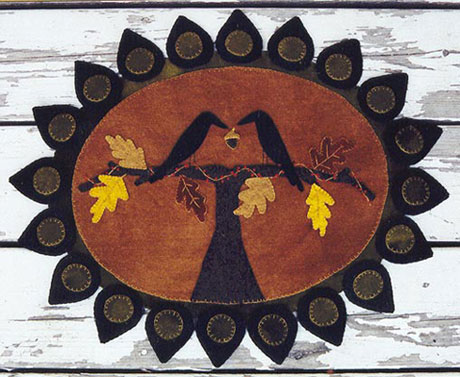 Autumn in New England
$8.00
Pattern No. 123
Autumn in New England
Finished Size: 23" x 17"
Collection: "Crow's Nest Collection"
Description: This Fall penny rug is more beautiful than the picture can show. All wools are hand-dyed and nicely mottled. The two crows are sharing an acorn atop a tree which has a few Fall leaves remaining. The pointed tongues with green pennies finish it off beautifully. The background, lining and all tongues are black wool. You can put this on the table in September and keep it there until Thanksgiving!
Availability




This product is: