Wool Applique

Other Items

Dancing Cat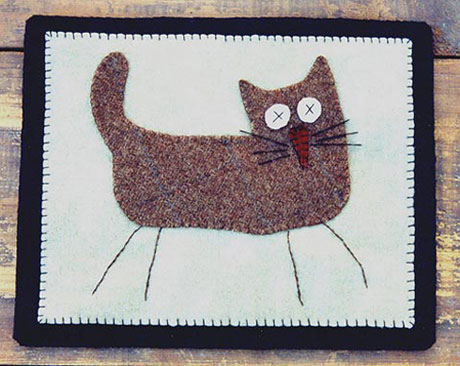 Dancing Cat
$8.00
Pattern No. 150-MPP
Finished Size: 11" x 9"
Mary's Penny Petites Collection
How can such a simple little cat look like it's dancing? When Mary designed this one, that's all we could see. A happy cat with his head tilted back and his leg up in the air. This cat can be made in any color (brown tweed on khaki with a black border were used here). The easy pattern and quick stitching for this mini penny rug allow you to complete the entire rug in just a couple of hours!
Availability




This product is: