Wool Applique

Spring and Summer

Circle Of Tulips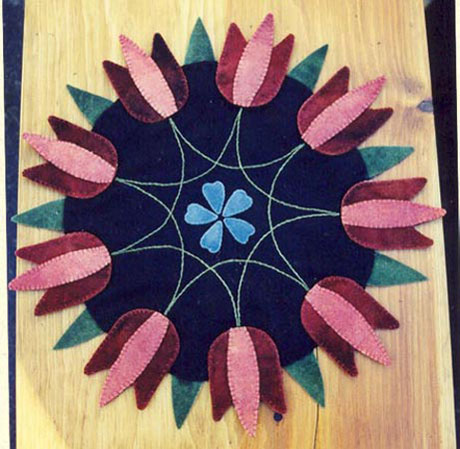 Circle Of Tulips
$8.00
Finished Size: 18" x 18"
Collection: "Williamsburg Collection"
Description: The simple beauty of this wool penny rug depicts the Williamsburg style. The alternating tulips and leaves alone make up the fancy border to this Colonial style penny rug. A cluster of warm Williamsburg blue primitive hearts in the center of the stem design is the finishing touch.
Availability




This product is: