Wool Applique

Spring and Summer

Circle of Seasons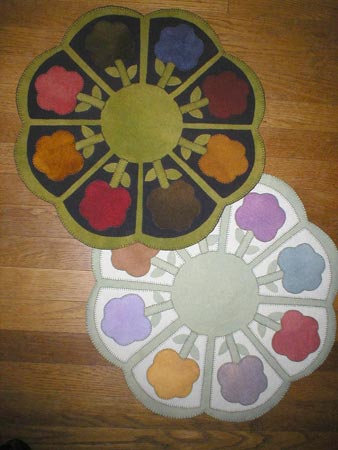 Circle of Seasons
$8.00
Pattern No. 405
"Mary & Me Collection"
Finished Size: 19-1/4" X 19-1/4"
The scalloped edges of this very traditional design make a lovely frame for the curved panels which feature hand-appliqued flowers. Shown in soft pastels and in warm primitive colors, this pattern can be adapted to any colors of your choosing. The inside of the penny rug has been intentionally left blank so you can place your favorite lamp, vase or bowl in the center of it. The gorgeous colors of wool will act as the frame!
Availability




This product is: