Wool Applique

Christmas and Winter

Christmas Cat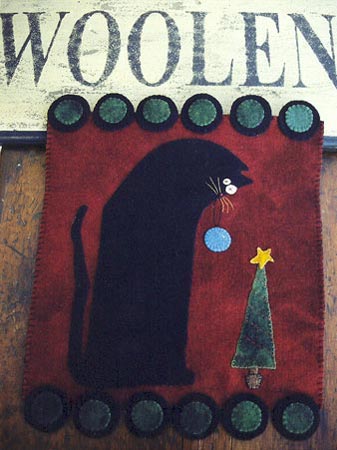 Christmas Cat
$8.00
Finished Size: 17" x 14"
Collections: "Mary and Me Collection" and "Holiday Collection"
Description: This rug was designed by my daughter, Mary, while she was on her way to meet Warren Kimble, America's leading folk artist. Mary is 11 years old, and she was so excited in the back seat of the car that she could not sit still. Always prepared, she had her sketch pad and pencil with her. She sketched out this rug and we made it with beautiful hand-dyed wool when we returned home. For cat lovers, it can be made with something else in place of the Christmas tree if you want to display it all year long.
Availability




This product is: