Wool Applique

Fall and Halloween

October Crow Penny Rug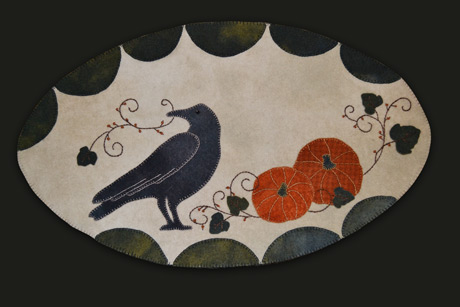 October Crow Penny Rug
$8.00
October Crow is perfect for Fall decorating. The long oval background is hand-dyed Nougat wool and it features a distracted crow who seems to have been stealing a snack from the pumpkin patch!
The finished penny mat measures 21" long and 12-1/2" tall.  Collect your hand-dyed wool, add a little bit of stitching, and this project can be ready in no time for your harvest table.
Check the options if you would like a wool kit for this design.
Availability




This product is: