Wool Applique

Other Items

Apple Harvest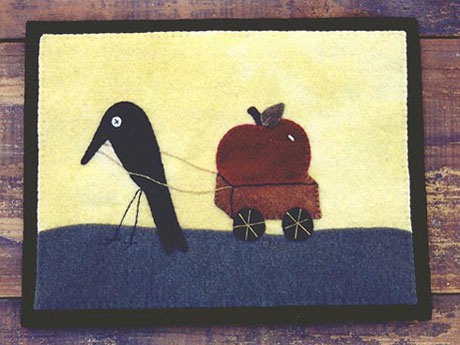 Apple Harvest
$8.00
Finished Size: 13" x 10"
"Mary's Penny Petites Collection"
It looks like this crazy crow found the biggest apple in the orchard! Walking along with his tall, lanky legs, this crow is pulling a simple cart with a huge red apple. The buttercup sky and warm, green grass, make a perfect backdrop for this busy crow.
Availability




This product is: