Wool Applique

Carrots & Parsnips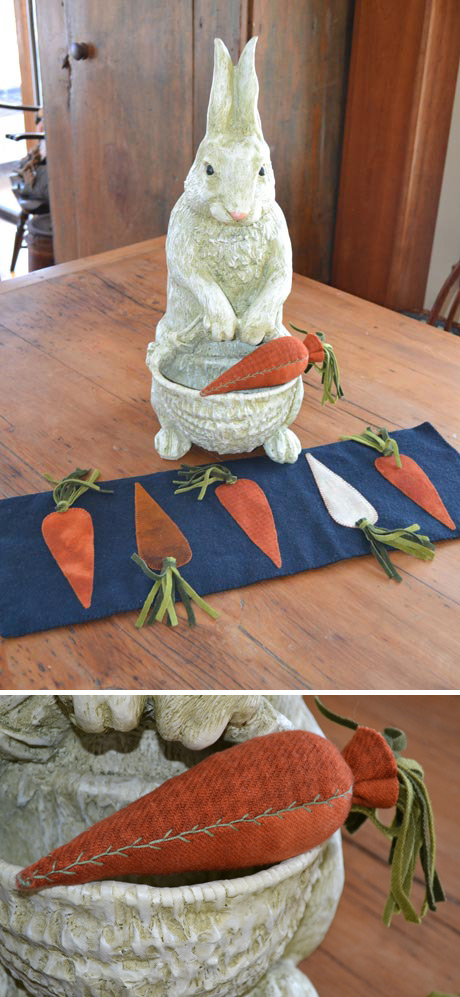 Carrots & Parsnips
$8.00
Finished Size: Runner: 25" x 9"
                   Carrot: 8" (not including greens)
Dress up your spring table with this fun seasonal wool runner. Quick and easy! Line up some carrots and parsnips to create this sweet runner. And fill a basket or antique bowl with a bunch of wool carrots. Perfect for the entire Spring season.
Availability




This product is: