Wool Applique

Christmas and Winter

Catch A Falling Star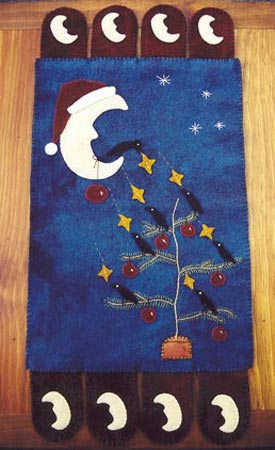 Catch A Falling Star
$8.00
Finished Size: 25" x 12"
Collection: "Holiday Collection"
Description: The moon and stars are out at night on this wool penny rug. The crow that sits on the moon is throwing gold stars to all the crows in the tree below. Designed by my 13-year-old son, Michael, he wanted the moon to wear a Santa hat and we added some red ornaments to the tree. This rug can be made without the Christmas touches and could be displayed all year long.
Availability




This product is: