Wool Applique

Spring and Summer

Bunny Buddies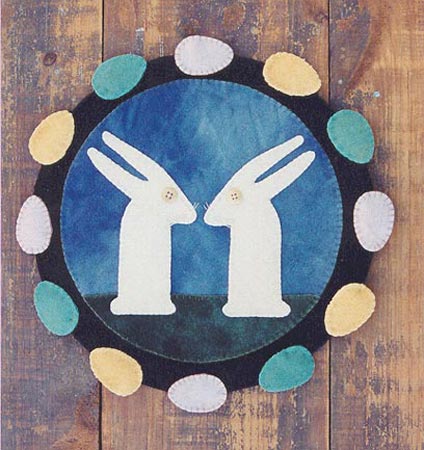 Bunny Buddies
$8.00
Pattern No. 151-MPP
Finished Size: 14" x 14"
Mary's Penny Petites Collection
Two bunnies with button eyes, surrounded by pastel eggs, are all you need to bring this rug to life. Nose to nose, with their whiskers almost touching, these bunnies are going to be buddies forever. By adding the pastel eggs, this penny rug becomes a perfect addition to your home for Easter. Quick and easy!
Availability




This product is: