Wool Applique

Fall and Halloween

Autumn Garden Runner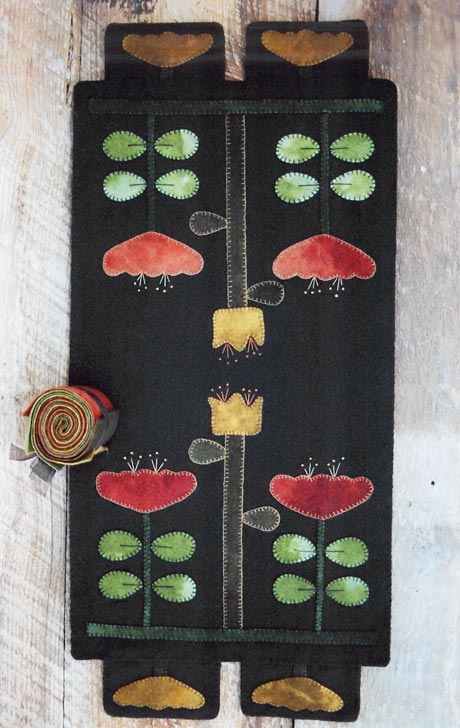 Autumn Garden Runner
$8.00
Pattern No 478
Finished Size:  29" x 13-1/2"
Pattern Plus includes mini wool roll-up and pattern
 
This lovely Autumn runner was recently featured in the Keepsake Quilting catalog and is a favorite for the Fall season.  Create this lovely wool runner using the blanket stitch and a few French knots.  Lots of fun to create and perfect for your primitive home.   Use your own wool, or pick up our mini wool roll-up which includes all of the hand-dyed wool shown here – warm greens, brown, gold and deep orange.  All you need is some black wool and floss if using our hand-dyed roll-up.

Availability




This product is: