Wool Applique

Other Items

"OATMEAL" Wool Pillow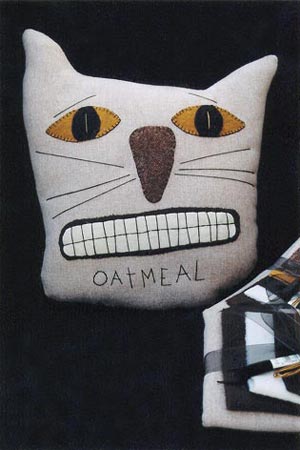 "OATMEAL" Wool Pillow
$8.00
Finished Size: 12" x 11"
Crazy Cat Collection
oAtMEaL has arrived!! Look at the precious face on this worried cat. He looks like he just got into trouble and can't hide it. oAtMEaL is made with 100% wool and measures 12" x 11" when complete. Quick and easy project with a face that is hand appliqued. Every primitive home needs oAtMEaL. Wool kits also available -- see the Kits section of our site for more information.
oAtMEaL Kit contains the following:
15" x 15" Textured Oatmeal 100% Wool (2 pieces), pre-felted Gold, Black, Brown, Off-White and Brown Heather Tweed wool for applique (100% wool), DMC floss, and pattern.

Availability




This product is: