Wool Applique

Christmas and Winter

Wooly and Willy Snowman Ornaments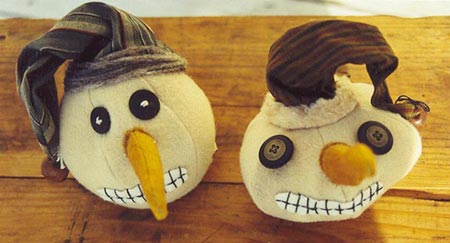 Wooly and Willy Snowman Ornaments
$8.00
Pattern No. 132
Wooly and Willy Snowman Ornaments
Collection: "Holiday Collection"
Description: These snowmen come to life using tea-stained white wool. Their noses are made with orange wool and are hand stitched onto their faces. They have crazy smiles and button eyes. Their hats are brushed flannel and are trimmed with wool roving and wooly felt. Each snowman has a rusty bell at the tip of his hat. A "must have" for the winter – and especially for Christmas.

Availability




This product is: