Wool Applique

Christmas and Winter

Wish Upon A Star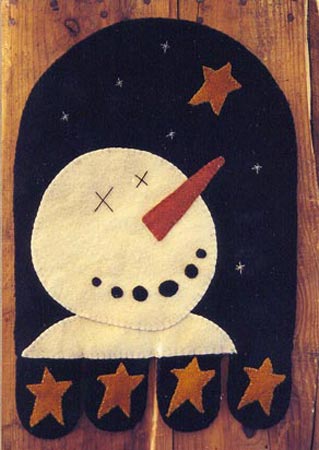 Wish Upon A Star
$8.00
Finished Size: 14" x 9-1/2"
Collection: "Mary and Me Collection" and "Holiday Collection"
Description: I wonder what this snowman is wishing for? The rug and tongues are black wool and there are tiny white stars stitched all throughout the sky, with one bright star for making a wish. Matching stars are blanket-stitched onto the tongues. The snowman is tea-stained white wool with an orange wool nose. This is a very simple rug and can easily be finished in one day. Great for beginners!

Availability




This product is: