Wool Applique

Fall and Halloween

Whiskers the Cat & Pumpkin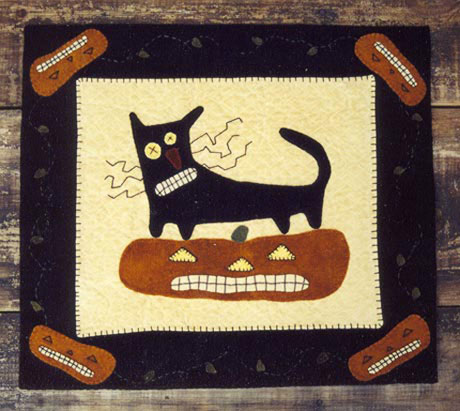 Whiskers the Cat & Pumpkin
$8.00
The "Halloween" Collection
Finished Size: 17" x 15-1/2"
This crazy cat is just in time for Halloween. "Whiskers" and the pumpkin are both grinning because it's time to celebrate their favorite season. The design is appliqued to coffee-stained Sandcastle fabric (quilted muslin), which is then stitched onto a black wool background with vines and more crazy pumpkins. A "must have" for the Fall season!!!

Availability




This product is: