Wool Applique

Christmas and Winter

Under the Mistletoe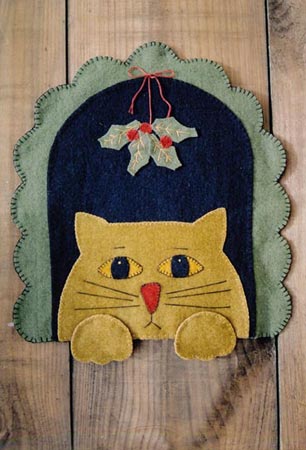 Under the Mistletoe
$8.00
Pattern No. 191
Finished Size: 13" x 12"
Holiday Collection and Crazy Cat Collection
It looks like our kitty is waiting for someone to come along for a Christmas kiss. This sweet wool penny rug is quick and easy. Eliminate the holly and replace it with a star, bird, or anything you like and display it all year long!

Availability




This product is: