Wool Applique

Fall and Halloween

Surrounded By Cats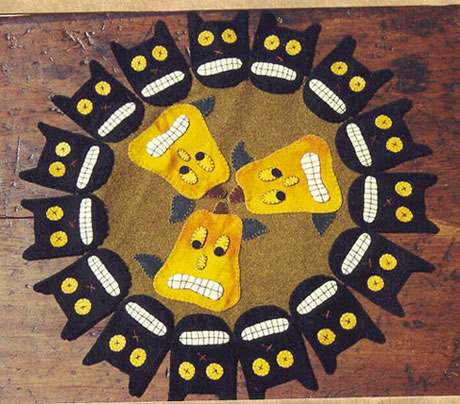 Surrounded By Cats
$8.00
Finished Size: 19" Diameter
Collections: "Mary and Me Collection" and "Halloween Collection"
Description: This is my favorite penny rug of all time. I couldn't wait to see all of these scary cats surrounding the frightened pumpkins. The center circle is an antique Army blanket – what a perfect color for this rug! This is a fun penny rug to make and to display!

Availability




This product is: