Wool Applique

Christmas and Winter

Scrappy Tree Ornaments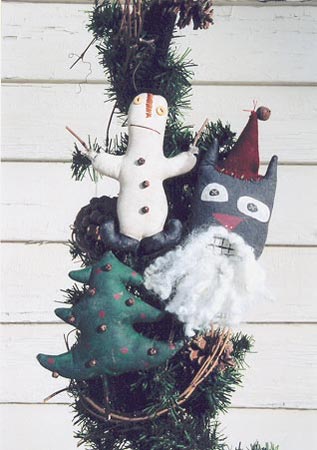 Scrappy Tree Ornaments
$8.00
(Santa Cat, Snowman & Jingle Tree)
Pattern No. 173
"Holiday Collection"
Add a primitive touch to your Christmas tree with these ornaments that are quick and easy to make! The snowman has a tall stovepipe hat and a silly face. The tree is covered with rusty jingle bells, and Santa Cat is keeping warm with his fleecy wool beard. Little pieces of muslin and scraps from your fabric stash will complete these three festive ornaments. Have fun!!

Availability




This product is: