Wool Applique

Fall and Halloween

Scared Stiff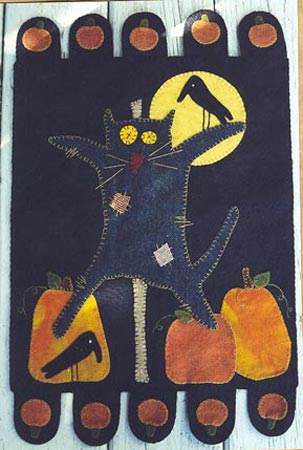 Scared Stiff
$8.00
Finished Size: 22" x 14"
Collection: "Mary and Me Collection" and "Halloween Collection"
Description: It's late at night and this poor cat is still hanging out in the field. The crows are not scared, as you can see. The background is black and the pumpkins are hand-dyed orange/gold wool. The tongues have matching orange/gold wool mini pumpkins and the cat is made with charcoal/black tweed. This has been a very popular Fall penny rug.

Availability




This product is: