Wool Applique

Christmas and Winter

Rusty Ol' Tree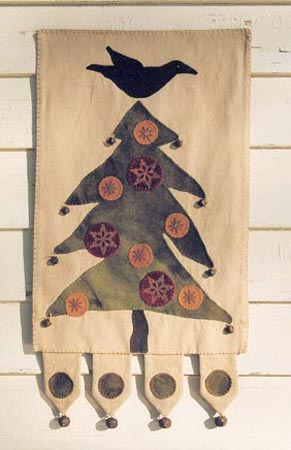 Rusty Ol' Tree
$8.00
Pattern No. 171
RUSTY OL' TREE
Finished Size: 25" x 14"
Collection: Holiday Collection
This festive old tree is made with tan prairie cloth, but it would look great on tea-stained osnaburg also. With a hand-dyed wool tree and rusty tin snowflakes and jingle bell embellishments, it's all decorated for the holidays! The crow on top finishes this piece. It can be displayed as a rug or wall hanging.

Availability




This product is: