Wool Applique

Other Items

Rosemary's Wish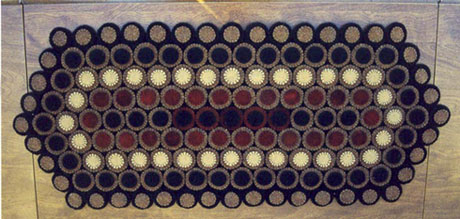 Rosemary's Wish
$8.00
Finished Size: 40" x 17"
Collection: "Mary and Me Collection"
Description: This traditional wool penny rug is a replica of an Early American runner made completely with round wool pennies. There are only four colors: Black, Brown Heather Tweed, Taupe and Barn Red. This beautiful 100% wool rug is meant to be displayed all year and can be enjoyed for generations. It was designed for "Rosemary," whose impeccable taste would accept nothing less than the best. The original is in the 'South Wing' of her local home.

Availability




This product is: