Wool Applique

Christmas and Winter

Raynold, Ben & Lloyd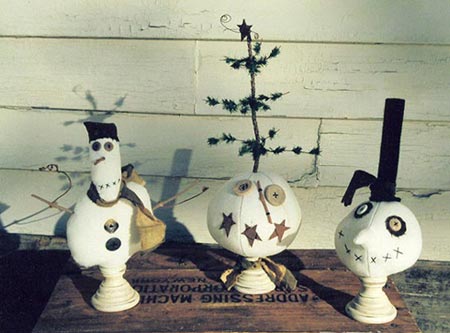 Raynold, Ben & Lloyd
$8.00
Pattern No. 172
RAYNOLD, BEN & LLOYD
Three Make-Do Snowmen
Collection: Holiday Collection
Aren't these guys crazy? Raynold, Ben and Lloyd are make-do wool snowmen that are fun to make and can be used as pincushions, as well as just fun decorations. Quick and easy patterns - you can finish them all in one afternoon! Each snowman has its own personality. A must have!!!!!

Availability




This product is: