Wool Applique

Other Items

Puppy Paws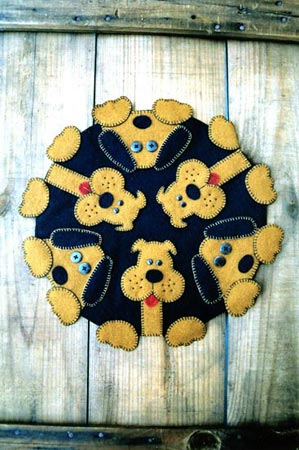 Puppy Paws
$8.00
Pattern No. 193
Finished Size: 15-1/2" x 15-1/2"
Mary & Me Collection and Crazy Cat Collection
If you fell in love with "Penny Paws" but fancy dogs more than cats, then "Puppy Paws" is perfect for you. This sweet penny rug shows the different personalities of dogs, just waiting for someone to come along and play with them.

Availability




This product is: