Wool Applique

Fall and Halloween

Punkin Crow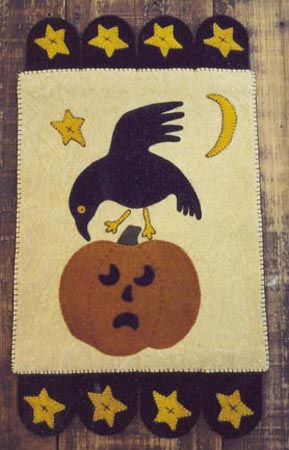 Punkin Crow
$8.00
The "Halloween" Collection and "Crow's Nest" Collection
Finished Size: 23" x 13"
This penny rug is truly primitive. The hand-dyed woolen pumpkin and black crow are hand stitched to prairie cloth, which has been heavily coffee stained for a very primitive, aged look. The black star-struck tongues finish this rug off perfectly. Based on a design by Donna Hrkman of Blue Ribbon Stencils, this rug comes to life when made with beautiful, hand-dyed wool.

Availability




This product is: