Wool Applique

Fall and Halloween

Pumpkins in the Window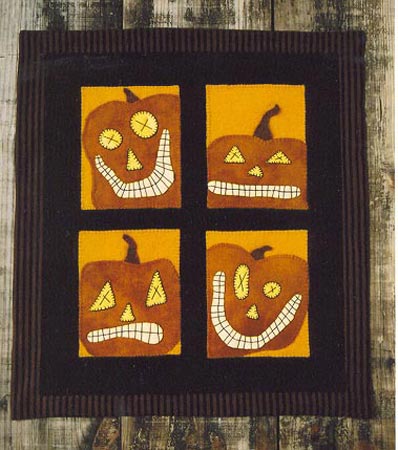 Pumpkins in the Window
$8.00
" Halloween Collection"
Finished Size: 22" x 19-1/2"
Just look inside this lit-up window to see the coolest pumpkin faces ever! Each window pane has a different face. The pumpkins and window are made with wool, and the frame is striped homespun. This penny rug can also be displayed as a wall hanging and is tons of fun to make!!

Availability




This product is: