Wool Applique

Fall and Halloween

Pumpkin and Crow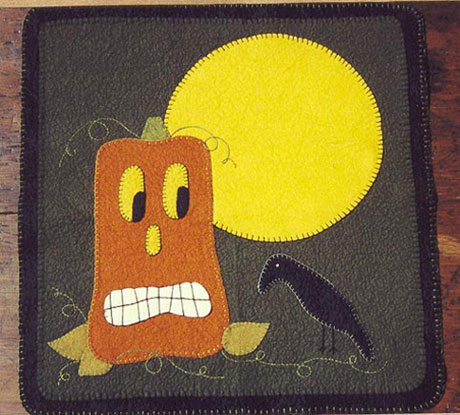 Pumpkin and Crow
$8.00
Finished Size: 17" x 16"
Collections: "Mary and Me Collection" and "Halloween Collection"
Description: A deep, golden moon is shining down on this frightened pumpkin – there's something about the crow he just doesn't like. The deep green background and warm colors in this penny rug make it perfect to display for the entire Fall season. This rug is easy for beginners and can be completed in one day!

Availability




This product is: