Wool Applique

Spring and Summer

Primitive Glory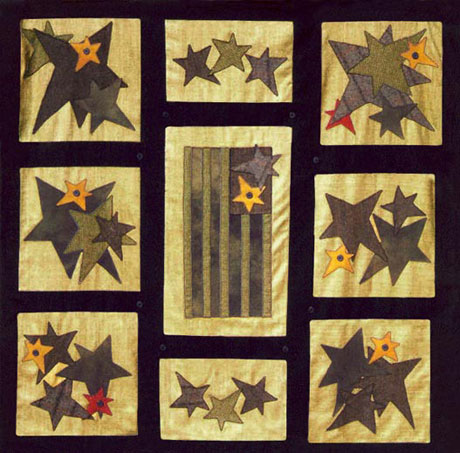 Primitive Glory
$8.00
Pattern No. 412
What's New Collection
Finished Size: 54-3/4" x 54-3/4"
This is one of my very favorite designs of all time. We honor AMERICA with the theme of stars and stripes, however, we have gone back in time to use very warm and primitive colors. Using hand-dyed woolens in combination with beautiful wool textures, these stars and stripes have been hand appliqued onto Matka Handwoven Tobacco Silk. Sashing and borders are black brushed cotton flannel, and scattered black buttons add a touch of interest to this piece. The finished quilt is spectacular - A MUST HAVE for real primitive lovers.

Availability




This product is: