Wool Applique

Spring and Summer

Pomegranate Bowl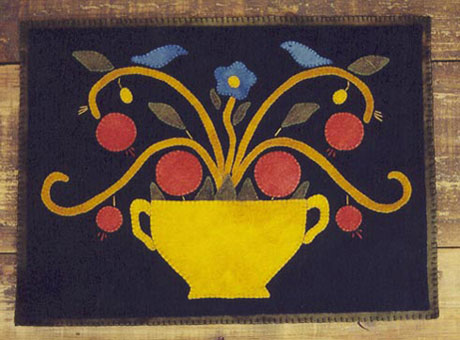 Pomegranate Bowl
$8.00
The "Williamsburg" Collection
Finished Size: 18" x 16"
Just look at this beautiful penny rug. With warm colors of red/orange, brass, gold, blue and green, it lends itself to the style of Colonial Williamsburg. The black background shows off the rich colors and is framed by hand-dyed green wool, which gives it the perfect finishing touch. Based on a design by Donna Hrkman of Blue Ribbon Stencils, we have tried to capture the beauty of her original artwork.

Availability




This product is: