Wool Applique

Other Items

Pennies From Williamsburg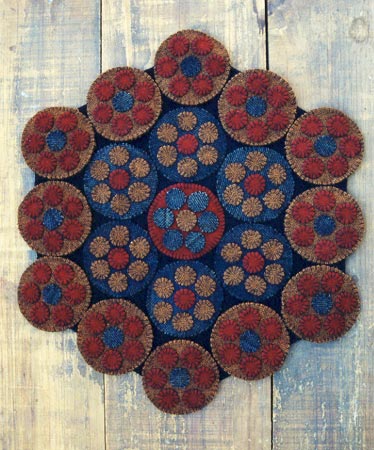 Pennies From Williamsburg
$8.00
"Williamsburg Collection"
Finished Size: 20" x 20"
This penny rug has been adapted from an ornament found in a Folk Art Collection of Williamsburg Christmas decorations from many years ago. Its simplicity makes it a perfect penny rug to be used all year long. The rug shown is made with beautiful, warm colors in hand-dyed wool. But the beauty of this rug is that only three colors are used, so you can select any color combinations to make it fit perfectly into your own home.

Availability




This product is: