Wool Applique

Christmas and Winter

Old World Stocking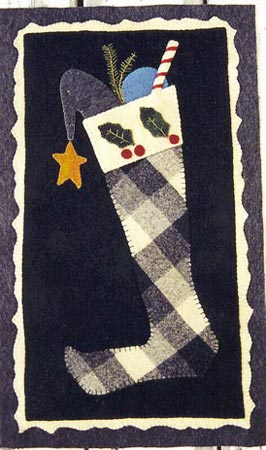 Old World Stocking
$8.00
Pattern No. 124
Old World Stocking
Finished Size: 20" x 11-1/2"
Collection: "Crow's Nest Collection"
Description: It looks like Santa put a crow in our stockings this year! This very old stocking can be made in any color you wish – it is beautiful when done up in deep green or deep red. The background is black and the crow is charcoal. You can stuff the stocking with anything you like, but this pattern calls for a ball, a peppermint stick, some winter greens and, of course, the crow. Tea-stained white wool and more black wool finish off the background.

Availability




This product is: